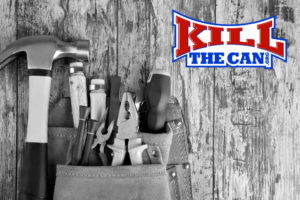 Hello everyone – My name is Scott and I have been quit for 126 days now. Between my work schedule, 3 week vacation to Europe, and the crazy home life I have not had much time to dedicate to this site. I feel horrible about that by the way, so many great people here offering what nothing can replace – their time. I have learned over the years that time is one of the most important things in life, weather it's time with family, having fun, helping others, or just relaxing and enjoying time to yourself. My life is so hectic with work – I leave my house at 4am and usually get home around 6 or 7. Over the years and especially in the last 6 months I have come to appreciate time a little more. So to start my HOF Speech I have explained the importance of time and I want to thank each and every person who reached out, commented, posted roll, help run this site, and anything else that contributed to my quit. You have given me and others a time extension on life. Wade, Sportsfan, Cdaniels have been a great help in all of this.
About my quit – I wanted to incorporate clips from my intro series into my HOF speech however I am rushed at work trying to type this already getting hammered by phone calls, and bothered to no end.
I chewed for 15 or so years and never had a desire to quit. I recently lost my voice, had issues and sore throat all kinds of crazy stuff – talk about scared straight. So far not related to chew or cancer so I am thankful for that.
I am going to have to cut this short and try to edit to add later
To the new quitters. If I can quit anyone can. My stress levels are very high, since typing above I have received at least 10 calls on two phones and have to go run up about 10 flights of steps to take care of something. I have people that dip all around me all day, they ask how I do it— while they try to shove a can in my face.  Be strong, you are doing this for you and remember you can not replace lost time. I wish I had quit years ago but I am thankful that I am quit today.
NOTE: This piece written by KillTheCan.org forum member Scottm1682