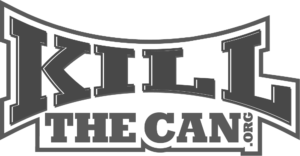 101 days ago, I made a plan to quit dipping. It involved keeping track of my dipping and slowing decreasing the number of dips per day for a month, just before I quit cold turkey. 100 days ago, I said, "Wow this Fucking sucks and probably won't work, I may as well quit cold turkey if I gonna think about dip all the time." So I gave my nearly full tin to my roommate to dip, told him I was quitting and hopped on KTC and the rest is history.
My first dip came while camping one night in college at age 19. I took a small pinch from my buddy, did an eight person beer bong just minutes later, and immediately puked up the dip. Somehow i was hooked from there. I bought a tin a week later, and slowly increased frequency to a tin every day and a half before I quit.
I stayed strong dipping no matter what it did to me: puking it up, sneezing dip all over a girl i liked during a hug, coming out of a job interview only to look in the mirror and see dip in my teeth. Nothing mattered because nicotine held me hostage and I had Stockholm Syndrome.
100 days ago, it clicked. I do need to quit and I need to quit now. I can't exactly say what my thought process was, but being addicted to something that no longer got me buzzed was probably a big factor. I had seen KTC before, but was never ready to commit to quitting. I wasn't sure I needed this group, but I figured I would make use of every tool available to me to ensure my success.
KTC has been an amazing help. I maybe could have done it without you, but the fact is that I never did. Every single member still with us in September helped me just by being here each day, seeing others go through that early struggle with me. The leaders and texters of the group deserve special mention, as they really helped give September some encouragement, Broc, SFurze, Phuctup, Dkajw – Good Work! FInally, all the vets who came before and have helped keep the site humming so others can improve their lives – Thank You, you are doing something important.
Finally, I want to impart some of my new wisdom. There's the old story of the addict who says "I can quit whenever I want to." It turns out they're right, but they have to actually want to.
NOTE: This piece written by KillTheCan.org forum member tsiesennop