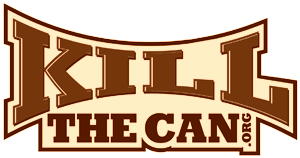 The first time I found KTC was in December 2007, I was thinking about quitting and was looking for a chew alternative and somehow found this site. I registered, read a bunch of the information and told myself, "Tomorrow I quit". Tomorrow came and went and I just kept chewing. Like most of you I have quit hundreds of times for all the wrong reasons. For me the turning point was when I started waking up in the middle of the night with a chew in my mouth. I know that I did not fall asleep with a chew in, but somehow I woke up in the middle of the night and put a chew in and fell back asleep. So not only was I chewing all day, now I was chewing all night. I also started waking up at 4 in the morning to put my first chew of the day in and either fall asleep watching Sportcenter or just lay there until it was time to get out of bed. Chew was taking over my life I was not going to stand for it.
This time my quit was going to be different. I was moving to a new location and I told myself, "I will not chew in my new place!" So the date was set, June 2nd I was done. As the date neared, for the first time, I told everyone I was quitting and that I was sorry for not being very nice for the next couple months. Those that know me best, laughed at me, they have heard it hundreds of times. But I am proving them wrong everyday. On June 2nd I posted day #1 and today I post day #100.
For those of you thinking about quitting or just starting you're quit, I was chewing 2 plus cans of Cope a day when I finally said enough. I am not sure you can put much more in your mouth than I was. But because of this site, my promise to myself and all of my quit brothers, I am now able to tell people I QUIT!!! So if I can quit cold turkey, you can also.
I am proud to be a member of the September 08 Quit Group, we have gone thru the last couple months with the quiet confidence of a true Quitter. I would not want to be in any other group.
So thank you to everybody on KTC, you made quitting achievable. I know in my heart, with out all of you I would still be chewing.
Have a great day, and stay quit
Doug
NOTE: This piece written by KillTheCan.org forum member bowhunted