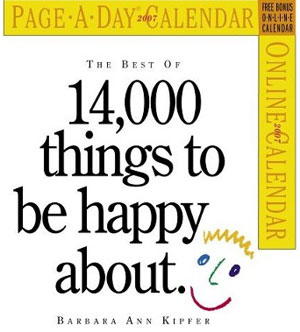 It's my pleasure to once again put together one of these "We're growing" posts!  On Friday afternoon, the quit forums once again hit a HUGE milestone when we hit the 14,000 member mark!  Just as I did when we hit 13,000, I took a pic and put it on Instagram so I wouldn't forget.  If you've made it your New Year's resolution to quit dipping this year THIS is the only place on the web to be!
Here's a look back at our recent growth on the forums:
14,000 members – 1.4.2013 – 104 days to go from 13,000 to 14,000
13,000 members – 9.22.2012 – 110 days to go from 12,000 to 13,000
12,000 members – 6.4.2012 – 103 days to go from 11,000 to 12,000
11,000 members – 2.22.2012 – 84 days to go from 10,000 to 11,000
10,000 members – 11.30.2011 – 113 days to go from 9,000 to 10,000
9,000 members – 8.9.2011 – 111 days to go from 8,000 to 9,000
8,000 members – 4.20.2011 – 107 days to go from 7,000 to 8,000
7,000 members – 1.3.2011 – 167 days to go from 6,000 to 7,000
6,000 members – 7.20.2010 – 182 days to go from 5,000 to 6,000
5,000 members – 1.19.2010 – 141 days to go from 4,000 to 5,000
4,000 members – 6.9.2010
Watching us rack up these numbers is simply amazing.  We've added over 10,000 members in less than 3 years!  Absolutely stunning.  Want some more numbers?  How about 1.8 million.  That's the number of posts currently on the forums.  That's an awful lot of quitting.   People often think that they're alone in their struggles to quit dipping.  This is proof positive that it's simply not the case.
With this many people on board sharing in those struggles you can pretty much guarantee that there is someone out there who's experienced the exact same symptom that you're dealing with.  Get on board… you'll be glad that you did.
In addition to the forums, the interactions doesn't stop there (if you don't want it to).  Our Twitter and especially our Facebook pages have been experiencing some HUGE growth as well.  If you're not connected with us there, I'd invite you to head on over and like or follow us!  Just another way to get the famous (or infamous 😉 )KTC quit support!
Just like at the 13,000 mark, I'd like to offer my most sincere thanks to everyone who's joined  us so far and especially to the staff for making KillTheCan.org the incredible place that it has become.  Based on our recent growth rates, I should be writing another one of these posts around late March / early April.  See you then!!!
P.S. Apparently there's a "Page A Day" calendar called 14,000 Things To Be Happy About. I can tell you beyond a shadow of a doubt that I'm happy to be part of the 14k on the forums.