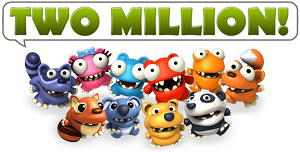 It's not often that I put together a post that talks about the number of posts our quit forums have.  In fact when I looked back on this blog I realized that it hasn't been since we hit 500,000 that I did such a post.  That being said, last week we hit a milestone that I simply had to share here on the blog: 2 million posts!
The forums have grown beyond any of our wildest dreams and I simply can't tell you how happy this makes me.  There are literally thousands of people out there looking for ideas on how to quit dipping.  The KillTheCan.org community is conclusive proof that you are NOT alone in your battle to quit.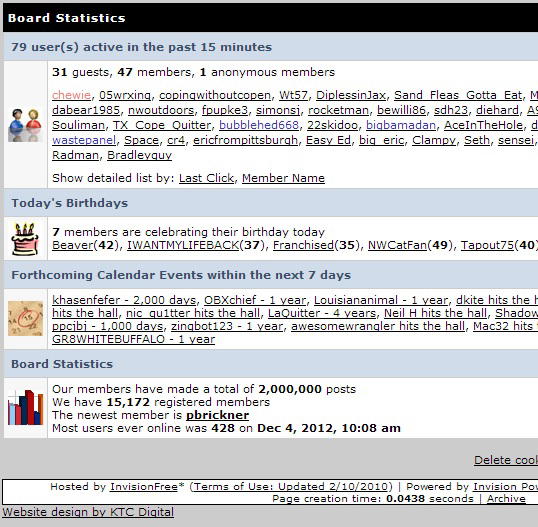 I think it's safe to say that our quit forums offer the largest (and best) source of information available for those looking to quit.  It's the largest just based on the numbers.  It's the best because it's coming from people who KNOW WHAT THEY'RE TALKING ABOUT.  We used smokeless tobacco.  We are addicted to smokeless tobacco.  And we've successfully QUIT smokeless tobacco.
In addition to our forums, we've got several other outlets available to the potential quitters out there:
The tools are there.  They're free and they're waiting for you.  We'll never tell you it's easy, but we'll show you the way.
What are you waiting for?