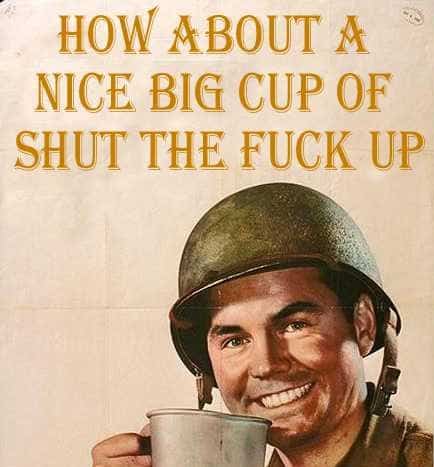 Rolling out of my introduction here on KTC, I'd known for years that I needed to quit. Consider me QUIT.
After what I am sure are thousands of HOF speeches, I probably don't have much new to add to what has been said before, but I do offer you some personal insight below.
What a thrill to make it to the hallowed HOF with 100 days of being quit. Thirty plus years of chewing without a break and I made it to 100 days of chew freedom. There is no way I would have ever made it without the KTC system and the support of the brother/sisterhood that resides within this forum. This bond is like nothing I ever expected that day in May that I searched the internet for 'quitting smokeless tobacco'. To a person up and down the list of the August Quit Team, I thank you for your support and allowing me to be a part of your quit.
I stumbled onto the site on day 2 of my quit. The fog was relentless and I struggled with registering on the site let alone getting my head around what this posting roll was or even how to do it. I found my way into live-chat and hooked up with Dweirick who totally walked me through getting registered and getting my account turned on to post. Such a huge help, thanks for helping with those first few critical steps of getting this right.
I spent the first fog filled weeks of my quit totally immersed in reading everything I could from other quitter's introductions to reading back into other quit months. It didn't take long of sipping the Kool-Aid to understand how this all worked. Post roll early, every day, and hold your promise to your quit group, your support brothers and sisters, and yourself. It's just that easy and with all that goes with it, that hard. The hard parts for me are the moments within the day when nicotine tries to lure your back into the tainted lair. Those fleeting moments where the recesses of your mind take that romanticized view of tobacco and stim a crave. Simply put, F-that. You can with diligence and training work at creating new reactions and habits when these urges hit and it starts with how you view who we are and how you view tobacco. We are addicts to tobacco and it is a vile, nasty plant that never did anything but take things such as freedom and my dignity away from me. This is what is working for me and my quit tools are getting stronger and stronger each day. It's about laying down a strong foundation to see you through the tough times ahead. To help with that foundation I recommend swapping digits with quit-mates, digging into live-chat and hooking up with your quit team on Groupme as well. Many a crave has been squashed by chatting, talking, or texting a quit bro/sis when the urge strikes. The bigger a network you have the greater your chances of staying quit. Being able to look into the eyes of my family and friends and tell them that I am quit and damned full well intend to remain quit is priceless.
While living here in the Netherlands and at least six hours ahead of your folks on the East Coast it's been a pleasure helping out with the spreadsheet of accountability. As I miss most of the PM drama that can occur as I am already sleeping, working the spreadsheet was a way for me to feel more connected with the team and has strengthened my quit.
I feel a special bond with all of you on the August Quit Team. What a group of rock stars. Some more than others but I feel like I have had some type of dialogue with everyone on our quit team. I'm a better person for it. We've been through a lot together and are stronger for it. Everyone is willing to pick someone up that is going through a hard spell, take time out of their life to reach out for someone to post roll and on and on. It's a big deal and so appreciated by me. It's also a blast BS'ing with you guys on Groupme too. I've said it a bunch while posting roll and I'll say it again today; I am proud to be quit with you!
A very cool and unexpected bit of support for me came from the vets I met in live chat. A special thanks for the continued support for Johnnodip, Chickdip, Thewolfe, MadDog59, and early on in my quit Deerman. Thanks to all of you for the mentoring (whether you knew it or not) along with the inspiration and friendship you have offered me here. You are all great 'Roll' models and I am proud to be quit with you.
In closing, from me and my family, from my loved ones and close friends I thank all of you here for what you do in helping me stay QUIT. So very proud to be quit with all of you today!
NOTE: This piece written by KillTheCan.org forum member paul-san