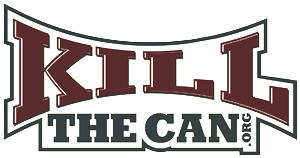 100 Days.
On April 26th, 2012 I went to the store after crushing another can and a half of Skoal (my daily ration) and bought three cans at $7.44 each. Minutes before, thinking about my own mortality, "How much longer can I do this?" "Where's the breaking point where if I put one more dip in I WILL get cancer?"
I brought the cans home, sitting in my recliner, popped a can open and put some of the delicious chew in my mouth. What a relief that feeling is to put that giant pinch into your lower lip. How every stress, or issue, or problem just melts away when that sweet, dark, candy falls into your mouth.
When I finally had a clear head after a few moments of bliss and when my head was clear again I started to search the internet looking for a way out… looking to get my life back. I literally stumble on KTC chat. I meet a few nice gents who I ask a few questions to, Yote, Timeless117, chitownus. I tell these guys I have a chew in at the moment, they request I take it out out of respect for the guys that are quit. Now I don't know these guys from "Joe Blow," but I honor their request, take the shit out, and keep talking.
Within a half hour I find myself standing above my toilet flushing 3 full cans of Skoal, unsure about my future, unsure what the hell I'm doing. One hand fighting the other as I dump the cans. Post roll. Day 1.
Now I know some of the struggles some of our brothers have, have had, will have. I wish I could give a step by step instruction as to how to beat the nic bitch. To be honest, past the first week my quit has been cake. I must have had the easiest first 100 days of being quit out of anyone on Earth. I had family tragedies, financial issues, stress at work. Past the second week, nothing bothered me. The craves were there but never that bad. In this respect I wish I had something more to offer my quit brothers and sisters. I wish I had some invaluable insight or some piece of advice to help people get through the problems. I guess my advice would be to just not touch the shit until it gets easier. Keep your hands and mind busy. It can be just that simple and the habit can be broken.
I know I will never be out of the woods because I am an addict and will always be one. I'm not gonna say I regret ever starting dip or that I'm an idiot or stupid or a moron for doing it. Just as much as everyone else, I fucking LOVED dipping. Every moment I dipped I thought it was the best shit on the face of the planet. It satisfied every need, filled every void.
But I also recognize that it can create a void, sometimes a deadly one that sometimes requires gauze and medical tape to fill. It will cause a void in your checking account. That is a fact. Even if you do get lucky and don't manage to give yourself cancer, you're still spending your life (and savings) paying to die quicker. And when common sense ain't so common anymore, nothing can make less sense that that.
So here's to the second floor, I accept the challenge, I look forward to 200. Thank you to ALL my brothers who have taken time to talk with me, to hear my whine, bitch, and take time to hear my whine like a bitch to them and at them. Without the support of KTC and you guys, who knows where I might end up.
10 years of dipping a can and a half a day. Now quit for 100 Days.
Thank you for saving my life, I already thanked myself.
SS99
NOTE: This piece written by KillTheCan.org forum member SABRESTRIKE99