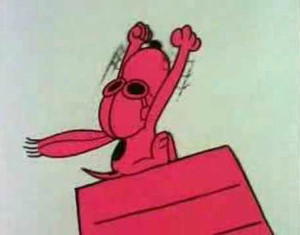 All of us here, are YOU
Everyone here has a similar story. We started dipping early in life, usually as a teenager. Someone offered us a can and we gave it a try………then we puked…….then we dipped again and again. We did it because our friends did it, our father did it, everyone was doing it……..it was the cool thing to do and it gave us a buzz. Soon we were dipping at work, while fishing, while hunting, before the big test, to calm our nerves. Dipping soon became part of our lives……Hell it had taken over our lives………we dipped first thing in the morning, dipped right after eating, dipped last thing at night. Everyone here at this site at some point came to realize dipping was killing us, little by little, day by day. We were all "Going to Quit", as soon as we got married, had kids, when stress at our job would decrease, when we turned 25, 30, 35, etc…..Do you see a pattern? Nicotine had taken complete control of our lives……All of us here, are YOU……all of us here are addicted to nicotine.
All of us here are you, but you are not us. Everyone here has taken the first steps in removing nicotine from our lives. Some of us have reached the HOF, and have gone a hundred days without nicotine. I am quit…….period. We all now know, what those who have gone before us have told us, it true. Nicotine is a false God. Nicotine does not make you work with less stress, make you calm, make you smart, make you cool, make you life ANY better. It is all a myth, and everyone here knows it, because we have experienced it, lived it for 100 days. No one here wants to go back to the life we had 101 days ago……..no one. Nicotine feeds on you, all the while it is killing you. If you are reading this in the "going to quit" midset, I beg you to join us here and become us. 100 days without nicotine, is not cured, we are still like you………addicted to nicotine. We all realize that we can not have "just one", it does not work that way, not for people like us. Until you come to grips with that concept, quitting will be next to impossible. Instead of quitting "forever" you must quit "One Day At A Time". That is a concept you will hear over and over again here at KTC. Don't worry about quitting tomorrow, next week, next month, next year. Thinking about never having another dip, is overwhelming. Don't think about that, think about today, right now…….not using nicotine TODAY. Believe me, today / right now I am not controlled by nicotine, like you are, and it feels GREAT !! I am still vigilant though, still have occasional craves, but I have learned techniques / defenses to deal with craves so they do not become caves.
All of us here are you, but you want to become us. The very fact that you have found this site leads me to believe that you want to quit. You have come to the right place. The tools you need are here, to leave the life of being a slave to nicotine behind. Right NOW, NOT TOMORROW, spit that dip out. Join KTC and join a quit group. Post roll EVERY DAY that YOU promise to your quit group, NOT to use nicotine today………not tomorrow……just today. You will have to work at it…..it is not going to be easy……..suck it up……embrace the suck. YOU have to want this, and YOU have to earn it. There are many here at KTC that have already earned theirs…….Now earn YOURS.
Larrymc911
Larry the Medic
NOTE: This piece written by KillTheCan.org forum member larrymc911