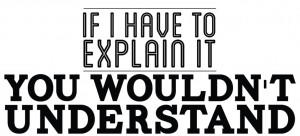 As I sit here contemplating my HOF speech I find myself wondering how the hell I made it this far. Where did I find the strength? How did I manage to stay quit each and every day? Simple… I made a promise. I made a promise first and foremost to myself. Every morning I would promise myself to stay quit today. That's all. Just stay quit for today.
Then, I jumped on my laptop and came here, to KTC, my new home away from home. I made the same promise to a group of guys I didn't even know (at first). Seemed crazy… but integrity is kind of a funny thing. Integrity. To those of us that have it: it cannot be compromised. To those that don't have it: even an eloquent definition cannot quite capture the beauty of all that the word means. I promised these guys that I would stay quit with them for today. Just today. Wow, you can't break your word to these guys. It doesn't matter if I haven't met them or not; I gave them my word. It didn't matter how hard my days were, how hard the "Bitch" was trying to drag me down, I GAVE MY WORD. It wasn't gonna happen: today. I kept my guard up… I leaned on these guys… I was available if anyone needed me. Slowly I picked up the kindred feeling… these guys are my brothers. My brothers is quit… my brothers at arms… we are all fighting the same bitch… we are all here for the same reason. We don't all need the same things from each other; but that's what makes this community so great. We all have something different to offer; we are all willing to sacrifice and help another brother. How can you not stay quit?
Now, we get a little further into the first few weeks… the fog is starting to lift and now "we" are looking for someone to step up and take the lead… someone needs to make a spreadsheet… someone needs to be a voice of motivation… who will it be? As I told myself all the reasons that I really didn't have the time to be "that guy", one "guy" (so he claims) stepped up: lcwb96. I believe we all owe you a large "Thank You" for all you have done around here. I personally owe you many, many thanks. Once you stepped up, I started to feel a little ashamed… there's no reason I can't help… what the hell… out goes the email to Randy telling him to let me know how I can help… Next thing you know… from the December Chew Wrecking Crew was born a small, semi-militant group: The Timesluts. We were all willing to help take care of the spreadsheet… we just needed some organization… needed to figure out how to fix "bumps"… and the best way to hand the spreadsheet back and forth. I cannot tell you how much these guys each affected my quit. To say that I couldn't have done this without them would be the biggest understatement to ever pass these lips (or fingers). We are constantly emailing or texting each other… asking for help, offering help, sharing our successes, and at times sharing our darker secrets.
This was not just the starting of a new quit group… this was the birth of a brotherhood!
The last three months have gone by… some days long, some days slow… some days blurred together, some days incredibly remarkable… One thing is certain: We got here together.
There are so many people that I feel the need to thank… I know I will miss some (apologies if I missed you)…
Mich34 – you were the first one to reach out and send me a PM; you gave me your number and I put it to good use! Thanks for the warm welcome!
Lcwb96, boelker62, guinessguy, dr.dirt, diplessinjax : You timesluts have had a profound impact on both my quit and my life
Kov, Goldenarm, 916quit : I made a connection with you guys further in… thank you for being here; it has been a pleasure to get to know you guys
JBedford1, Dozer99, BWB, Cmark, Roam, SirDerek, 2mch, Timeless, TSmith, Wastepanel… Thank you!
TO ALL OF MY DECEMBER CHEW WRECKING CREW QUIT BROTHERS : THANK YOU! YOU NEED ANYTHING… LET ME KNOW!
And finally, in closing, Magic Mike… you sir are one bad-ass, mf'er… you got a killer quit going on… you have become a close friend and confidant. I thank you from the bottom of my heart for ALWAYS being there when I have needed someone…
Thanks to the entire KTC community! This is the greatest site ever!! I appreciate all of the support on the way to my first milestone… I hope you aren't tired of seeing my name every day… I am not going anywhere! Onward to the next leg of the journey…
~Kuss
NOTE: This piece written by KillTheCan.org forum member mfkuss