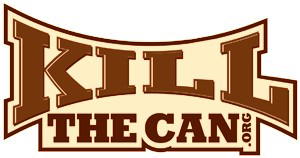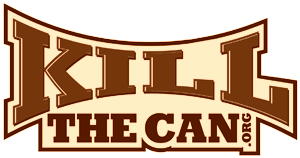 During my freshman year of college a "friend" offered me a dip of skoal. I took it. Next thing I knew, I bought my own can, then another. You know the rest of the story. Skoal became Copenhagen by the time I graduated. For 33 years I always had lame reasons to feed my half a can of Copenhagen a day addiction. It helped me to study. It helped me at work. It helped me stay awake on long drives. I knew I should quit. I did try to quit several times, but never made it longer than ten days. I always would come up with an excuse to cave, and convince myself I'd really quit just a little later down the road.
Fast forward to January, 2018. I came across the Kill the Can web site. I started reading the posts and articles, especially the information on how to Quit. I went where I could on the site as a guest for a few days, learning as much as I could. The information gave me confidence. On January 31 I arrived home from work, walked out into a field, and dumped the rest of my can of Copenhagen on an ant hill. I had set a Quit date: February 1, 2018.
February 1, 2018. I set up a KTC account and managed to find my way to May 2018. I was greeted by numerous friendly people, both veterans & members of May 2018. With their help I was able to post my Day 1 Promise not to use tobacco or nicotine.
I had difficulty sleeping from Day 1, but the first week of February was generally OK. Then I started having dull & persistent headaches. I had entered The Fog. At times I could not concentrate. I was awake, but not conscious. I would have brief moments of clear thinking and say to myself: "What was I doing?" or "Why am I standing here?" I do not think I had a single "good day" during the second and third weeks of February. In the fourth week of February the sun came out, the fog burned off, and I was back to near normal. Today I am at Day 166. Those two weeks are still by far the worst days of my quit. I now have a lot of "great days" that are tobacco & nicotine free.
We call ourselves the Angry Zombies of May 2018 because many of us experienced the Zombie existence I described above. There were also some of us that were always angry. The pages of May 2018 are filled with ridiculously long arguments and name calling episodes. The arguments & name calling achieved absolutely nothing, except for getting May 2018 Zombies banned. (For those who do not understand Banned, KTC has very few rules, but it has some rules. If someone violates a rule or rules, they are Banned from the site.)
53 people were members of May 2018. On the way to the Hall of Fame we had 5 people Banned, 4 people caved, and 19 people went MIQ (Missing In Quit). 25 of us reached Hall of Fame. Since Hall of Fame, we have had 1 person Banned, and 3 go MIQ. There are now 21 Outstanding Quitters left in May 2018.
It bears repeating that we lost 4 people after 100 Days Quit. 100 Days and the Hall of Fame is an important milestone. It is by no means the end of the Quit Journey.
I debated writing a Hall of Fame Speech. One KTC saying is that if your speech ends up helping just one person, that is reason enough for doing a speech. I hope I help at least one person. Since you have tolerated my irrational rambling this long, I will keep you just a little longer to recognize some the people that greatly helped me in my Quit. I apologize in advance, because I know I will forget some people:
The Angry Zombies of May 2018, all 52 of my brothers & sister in Quit. Proud to be quit with you. My best wishes go out to the 32 Zombies who are no longer posting roll with us. I hope you are happy, doing well, & Quit.
Xdm45 & Johninslp, Our hall of Fame Conductors. They did an outstanding job with a very dysfunctional group of Quitters. They expertly guided and re-routed the train as we were getting Banned in Early May.
Wastepanel always gave us great and usually humorous advice. Please continue to share your insights with us. Congratulations on 7 years Quit!
May 2015 & May 2017. I can't say enough to thank JP & May 2017 for the help they gave us, all the way from Day 1 to present. Very specifically, the following were of great help to me: JP, Slickwill, Justin J, LMcB, UncleRico, Leonidas, DonkeyMN, Bgbdbrd (KC Royals!) & Brett.
ReWire, Palpatine, WalterWhite, SRains918, Athan, Samrs, & Skol. I greatly appreciate your efforts, help & insights given to May 2018 & myself.
NOTE: This piece written by KillTheCan.org forum member Halides