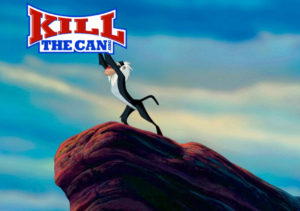 My mom told me that when I move back to Texas in 1989, I would be driving a pickup truck, wearing cowboy boots, and would dip like a Texas cowboys. I thought my sweet mother was crazy – someone from Pennsylvania – someone who live all over the world – someone who just graduated from high school and played at the highest level in sports at my school – won every trophy that was available.
I was 19 and in college the first time I dipped. I joined Pi Kappa Alpha fraternity. My pledge trainer started the first meeting with "I will not start this meeting until everyone has dip in their mouth." Ok – my dad told me I was going to get hazed – no problem – it just started – this beats eating dog food – getting hammered by the BIG wooden paddles on the wall – and I thought I heard a goat when I walked into the Frat house tonight. It taste like dog shit – but, made me feel high.
I remember my first dip like it was yesterday. It was free and everyone had one in – why not me? One of the fraternity brothers had a store and we would clean it every week – he would throw us a couple of rolls of Cope. I was headed home to Texarkana, and I stop for gas in my 1968 candy apple red pickup truck, wearing boots, and paying for my first can of Cope. As always, my mother was right about a lot of things. Just need to listen to her more often…we all need to listen more often to smart people around us who care.
I am a nicotine addict.
I am a nicotine addict, and will have to fight Cope ever day to stay dip free.
I remember while I had a BIG fat Cope dip in my mouth – I was preaching to my kids to make good life choices.
I remember a guy at the airport explaining to me about running a business. I owned a couple of .com companies at the time, and just gambled a lot of money on a project that if I did not get my family would not make the mortgage payment that month. Yet this guy, who never worked for himself was telling me how to run a business. What the fuck – really.
I remember another day, I was yelling at my son to run faster at a 5K – I was standing in a parking lot at 8:30 am with a mom who very over weight – and she was bitching and yelling at her son. I thought – Michael – how can you possibility ask your son to run faster – when you are not running. I thought to myself "That is fucking bull shit – Michael"
Here is the way I look at quitting for 100 days, and the rest of your life – It is up to you – not your wife – not your friends – not your family – not your work buddies – not for a bet – look yourself in the mirror every day (find a drawer – see Klark – I was listen to you on day three) – you need to quit for you. I sounded like a little bitch when I called FloridaLuke and wvsuper – I am a grown man (41 years old) – but, I used my numbers and they help me for that minute – to stay dip free for one more minute and day. Hold for a minute and head for the next day, I wanted to stop dipping – I wanted 100 days HOF.
The KTC coin has three words on it – accountability, brotherhood and success. Thank you to all the KTC brothers and sisters (July brothers) that have reached out and supported me along the way.
NOTE: This piece written by KillTheCan.org forum member roadtrip