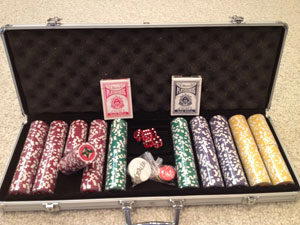 What's YOUR quit story?  Have you told it before in your Hall of Fame speech?  Have you talked about your trials and tribulations on Quit4Today.com (a blog for quitters by quitters if you're not familiar).  Whether you're an accomplished author, a small time blogger or just a quitter with a story… we want you!!!
And never fear… we're not asking you to give us something for nothing.  The winning story will win a set of 500 custom poker chips courtesy of Mint Snuff!
Interested yet?  Keep on reading for all of the details.
How To Enter
It couldn't be simpler to get in on this action.  Simply send your story (no more than 1,000 words) to stories@killthecan.org no later than Monday, April 30 2012.  That's all you need to do!
Your Story
This contest will be for the "best" quit story.  It can be funny, educational, heart-wrenching, etc.  It's YOUR story.  The only caveat is that it CANNOT be a reprint of your Hall Of Fame speech or a post you've taken from the forums.
New and unique content only.
The Voting
All entries will be posted and we'll set up a poll on the forums for our members to vote on.  Highest number of votes wins!  Voting will end on Sunday, May 6th, 2012 and winner will be announced on Monday the 7th!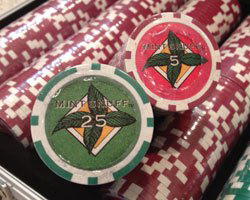 The Prize
If you're a poker player you'll love these.  500 custom chips in multiple denomination (200 x "5" chips and 100 each of "25", "100" and "1,000").  Each chip is printed with the Mint Snuff logo and let me tell you these are beautiful!  Set also comes with 2 decks of cards, 5 dice and dealer buttons.  Special thanks to Mint Snuff for providing us with this prize!
So if you want to share your quit, want to show your writing chops or you're just a poker player who needs a new set of chips… this is for you!  Can't wait to read your stuff.
Good luck!