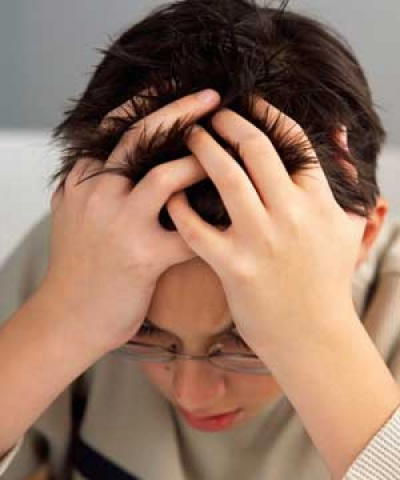 I've been quit now for over 5 years.  Unfortunately it took me over 17 years to smarten up to the point where I made my decision and actually quit dipping.  These days it's very rare that I even think about dipping other than when I'm posting roll on the forums.  And those thoughts are nothing more than a passing memory of my time as a dipper.
I've said time and time again that I was/am one of the biggest hypochondriacs that you'll ever run into.  Many times early in my quit I was absolutely sure that cancer had finally won the battle.  Last week was one of those times.  I'm just now getting over a nasty canker sore in my mouth.  Coincidentally in one of the spots where I used to keep my Kodiak.  So even though I've been quit for over 5 years now when I get a sore in my mouth such as a canker sore, my mind immediately goes to the worst possible place: cancer.
I suppose that this is my penance for being such a dumb ass for so many years.  I don't think I'll ever really feel at peace but what this latest episode did do was once again revitalize my quit.  I'm quit.  Pure and simple.  I've done the best thing that I can do for my health: I've quit chewing tobacco.  And I'm much better off for it.
That said, I did some research about canker sores during my last scare.  Here are a couple of items that you may find interesting:
Simple canker sores may appear 3 or 4 times per year and last up to a week.  They typically affect people between 10 and 20 years old.  While we really don't know what brings them on there are some things that we THINK cause them including: stress, certain acidic foods (lemons, oranges, tomatoes, etc.) or "mouth trauma" such as from chewing on ice, a sharp tortilla chip, etc.
Complex canker sores are less common and typically affect people who have had them before.  This typically is due to a vitamin (B-12), zinc, folic acid or iron deficiency.
Cold sores are NOT canker sores.  Cold sores typically are found outside the mouth rather than inside.
Symptoms of canker sores:
They hurt… like a son of a bitch.
Inside the mouth, on the tongue, inside the cheek.  As you know, this is prime area for former dippers.  Damn.
Round, white or gray in color, with a red edge or ring around them.
For additional information on canker sores check out these links: