Milestones
Hall of Fame Anniversary x4 for ChickDip
KillTheCan.org forum member ChickDip recently celebrated the four year anniversary of her Hall of Fame date! She had this to say: "Today is the 4 year anniversary of my HOF day..***100 day mark*** (07.07.2015) (love that milestone) Definitely not boastful, but Very thankful for KTC, my brothers and sisters in quit! Quit hard!" Congratulations lady on your tremendous accomplishment!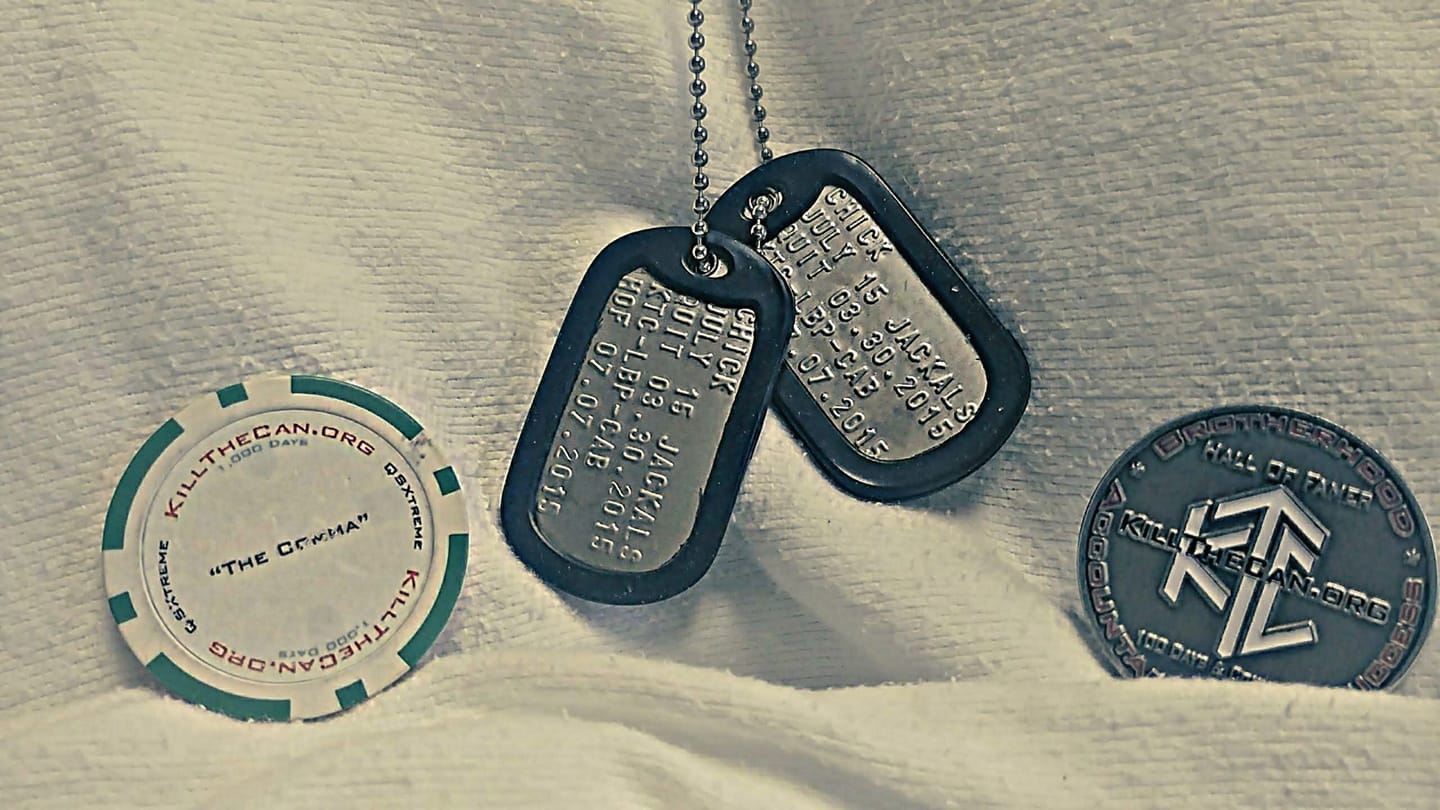 If you'd like a Comma Chip (1,000 Days) or Hall of Fame Coin of your own check out our store.
Do you have a photo you'd like added?
You can contact us or post it to our Facebook page!