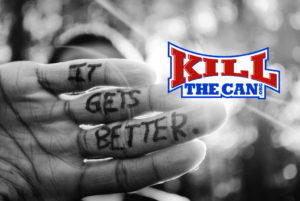 Been thinking a lot about this whole "it gets better" voodoo that we all parrot over and over. I know I didn't really believe it when I was just past the hall and trudging through the motions trying like hell to stay clean and watching my group lose quitters. Always lead me to think – if it is OK for them, why not me?
I remember another thing I did in these types of situations. Go find some "active", crusty old vet – I'd suggest a guy like Hydro because he is quit friggen YODA – shoot him a pm. Ask him questions about what it is like now. Find these 6, 7, 8 year quitters who are still here every day – though not overly active – and ask them. Don't take my word for it. Ask them what it is like. Ask them if it was all worth it. There HAS to be a reason guys like Hydro and others still post roll like it is their job. We are all pretty busy guys with professional lives and work responsibilities, with families and probably have FAR better things to do than troll internet forums for nic addicts. Yet here we all are – in the same boat.
I bet you'll hear the same story over and over. Take it on faith that shit gets so much fucking better you can't possibly imagine. I sure as shit didn't until one day, I realized it had. I challenge you all to keep the focus on TODAY – every day and everything will get worked out in time. Get rid of the thoughts of "by now, I should feel ______" because I can promise you those expectations will lead to let down. Instead, try "Today I will not use nicotine" and go live your life without thinking about where you think you ought to be at this point. You are exactly where you all should be. There is a reason I hate the hall… sure it is a bad ass benchmark but after that, it is just another +1. My worst days were AFTER the hall. My best days were ahead of me – I just didn't believe it.
Keep the faith brothers. You are all killing it – and winning – it just doesn't feel like it most days. I promise that changes.
NOTE: This piece written by KillTheCan.org forum member rkymtnman