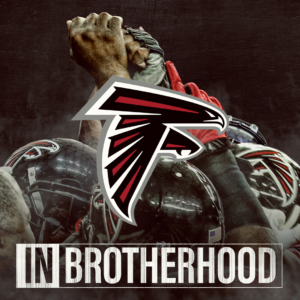 Ta ta ta… is this thing on?
Oh, ok good… I was late and didn't make it to sound check… never mind that isn't important… mmmmk… wooo… I do NOT like public speaking, is it me, Or is it getting hot in here? Maybe I should just picture me naked… NOT helping!!! *Dog Words out something* Oh that's right I picture everyone else naked… ya… that is not a pretty sight at all… but it is helping…
That up there does not make a lot of sense does it? Haha well if you are reading this and you are new to this site you will be in a deep enough fog not to care… you might even picture me naked (I've been told it is beautiful sight). The purpose for that is kind of an example of how I felt multiple times in my Quit, there were times (especially early in my Quit) that I felt Naked and afraid but my Quit brothers helped guide me back to reality.
I read my Intro and I see someone that is uneducated in Quit but wanting to be Quit… I would've lasted about 2 weeks if I didn't have KTC. I was motivated but I don't think I took it serious enough. I would poke around, miss a few days… I got into a pretty big argument with CNC and he called me out and said that I needed to be more involved and something clicked in my mind… then Dogonhunt started his Videos that I would watch and that REALLY helped my quit (Love that guy!). MNxEngineer314 reached out after finding out we had common interest in Mopar… I am getting daily texts from Samr, Srains, Miker, Next thing you know I am on the site arguing and play fighting with Probe (another thing that helps my quit, fucking love that guy!) arguing with COB (my KTC Soulmate), arguing and joking around with Broccoli, David S, Batdad, Clemte all dudes that helped my quit! Next thing you know I am on day 50 with this Brotherhood thing going and I am so happy that I am QUIT! This site, these people and more have saved my life!
After my best friend died in a car accident I shut myself off from making new friends and kind of just kept to myself, I would meet new people through work but I was not open to letting anyone in or trusting anyone… I was on auto pilot… KTC and this group January helped me do more than just Quit the dip… They helped me open up a whole new me, and created a platform for me to gain brothers. I can text with any issue that I am going through and get like 5 different viewpoints that would help me understand what I am going through or what I should do. I told my wife that I have never had such support in my life and it's from people that I have never seen face to face… its weird, but I LOVE IT!
Quick shout out to my dad for finally quitting and encouraging me to do so as well. My son Treyton for finally getting through to me and making me man the fuck up! Miles for first mentioning KTC to me, sharing your stories, and holding me accountable! Dan (Dogonhunt) your videos always help! I enjoy them and I hope you continue making them! Unfortunately, just like any other good show… at one point, it must come to an end and I realize that, doesn't mean that I have to like it. Thank you for keeping me grounded when I over step sometimes, and being a person that truly cares for someone other than themselves! BRICK!!! A guy that I can probably relate to the most… I enjoy our conversations and how you are probably one of the least judgmental person I've known, always seem to see the best in people! Jason (Can of beans) you are the man and I enjoyed our conversations even if you are giving my shit for the Falcons! When you thought I was about to ditch KTC you immediately reached out and showed your concern and it shocked me… not just because I just meant I was leaving to go get some taco bell… but because I was surprised that I had someone in my corner, and I appreciate it! Billy (Probe) you are like the Grandfather that I have never had but always wanted… not to take away from any of my Grandfathers… but you are a total bad ass! You are more tech savy and know and use acronyms more than a 13-year-old schoolgirl! In addition, you are an ass hole, in which I appreciate! You definitely know how to keep it interesting. To mention some other guys that helped me with my quit especially early, Broccoli(Was the first person to really start texting me like a human.), David S(Was the second person to really start texting me like a human.), Clemte, Batdad, Sam, Miker, MNxEngineer. Thank you so much for reaching out to me and I have enjoyed all of our conversations and appreciate all the help that has been given me! Long Live the Council!
I have been Quit since 10/15/17 and still counting thanks to this site and the people on it, if I were to give one piece of advice, reach out and connect with people… the more people that you have in your corner, the better off you will be! I appreciate everyone that I mentioned and more people that I failed to mention! I am sorry if I missed anyone. In addition, those who know me know that I do not like to text all that much so even though I haven't responded all the time doesn't mean that I don't care!
I am not sure if this makes any sense, but I am just too lazy to go through and read it repeatedly, like I am in college and this is my mid-term paper or something! Thank you everyone and I cannot wait to Quit with you again tomorrow!
Kylejw27 (Kyle)
Proud Member of the January '18 F.U.R.Y.
Day 100 of my Quit and still counting.
NOTE: This piece written by KillTheCan.org forum member kylejw27