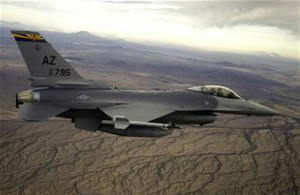 I stopped dipping tobacco after 25 years on August 31 at approximately 1700 in the parking lot of a Wal-Mart (no shit, really). It was one of those monsoon type of days Tucson, Az is so famous for as it was about to storm and the smell of rain and sage had started already. This was a planned quit unlike any of the previous ones of which their were many. You all know the drill. Buy nic substitute, use nic substitute until you have convinced yourself to cave once again, thereby breaking your promise to yourself and loved ones yet once again. Many of us are so strong in most parts of our lives yet have allowed this substance to compromise our integrity for so long.
I started dipping when I was 14 years old. For the younger folks, tobacco used to be out in the aisle at the local grocery stores just like any other product. Because of people like me, though, they had to move the tobacco behind the register or secure it in some other manner because I would steal the stores blind to support my habit thus compromising my integrity at an early age. As I grew older, I started buying my product and swore to myself I would never let my habit control me like that again.
As I grew older, I started turning into what I consider a decent, trustworthy guy. I was married at the fairly young age of 21 and we have been together for nearly 18 years. Yea fellas, she's a saint and I love her so much. Not enough to quit for her though. What she didn't understand was that my can was my constant in my life. Through disappointments, I dipped. Through triumphs, I dipped. As I left her for year long military tours, I dipped. As my sister lay dying of breast cancer, I dipped. Through marriage troubles that brought forth a year long separation, I dipped. Through the miracle of our reconciliation and the best three years of my life, I dipped. You see quit brothers and sisters, like you, I had a constant companion.
Except. The clock started ticking in my head. Every sore throat started to become a worry. Any abnormal health related issue caused me to think. I started to question if I wanted to be around when I was 50. I started looking at myself in the mirror and at all I had weathered and accomplished in life and wondered if I really gave a shit. Just thinking about quitting gave me the shakes. I called the nic hotline and the military gave me the quit "aids" for free. It didn't work. So I decided one day in August to take the week off of work to go cold turkey. After that parking lot, I bought some Smokey and seeds and went home to kick the covers. After surfing on the net, I came to KTC and decided to have a look. You all are who I found.
It started off with a PM from Gump telling me about the site and urging me to post roll. I started meeting like minded people who are going through the same thing. Mantras like "Post roll, make your promise, quit, and repeat" started rolling through my head. Vets, who are too numerous to thank, urged me to stay quit. If I was having a tough day, I would just think about WO1Miles who is deployed, probably working 12s, and had it a hell of a lot worse than me. If I took too long to post, Bronomosko had my back as he did for all of us Decembros. I have seen cavers like ToeTag fail, take a ration of shit, and get back on the quit horse and be stronger for it. I have seen cavers slink back into their can. It happens in here every day. All I can do is humbly give my thanks, and I say that I quit with you all today.
So as I type this out, I am waiting for my wife to come home. I just opened the envelope from KTC which has my HoF coin in it. I am going to wrap it in the "Contract to Give Up", give it to my wife with instructions that if I should cave, she should hand it back to me to sign and send it and the coin back to KTC. Really, its just that simple.
NOTE: This piece written by KillTheCan.org forum member azchief32