KillTheCan.org forum member Oliver88 (Danny) celebrated 1,000 days of freedom from tobacco! He shared this photo and had this to say: "1000 days nicotine free. I got me a plaque that I made for myself to commemorate this milestone. Thank you for the support. Almost 30 years doing 2 cans a day. All excuses be damned! If I can quit anybody can. Do roll, gather contact numbers, use your resources and ride the rollercoaster. It will smooth out after a while." Congratulations sir… SO proud and honored to be quit with you today! To view more of Danny's awesome work check out Tabor's Woodworking on Facebook!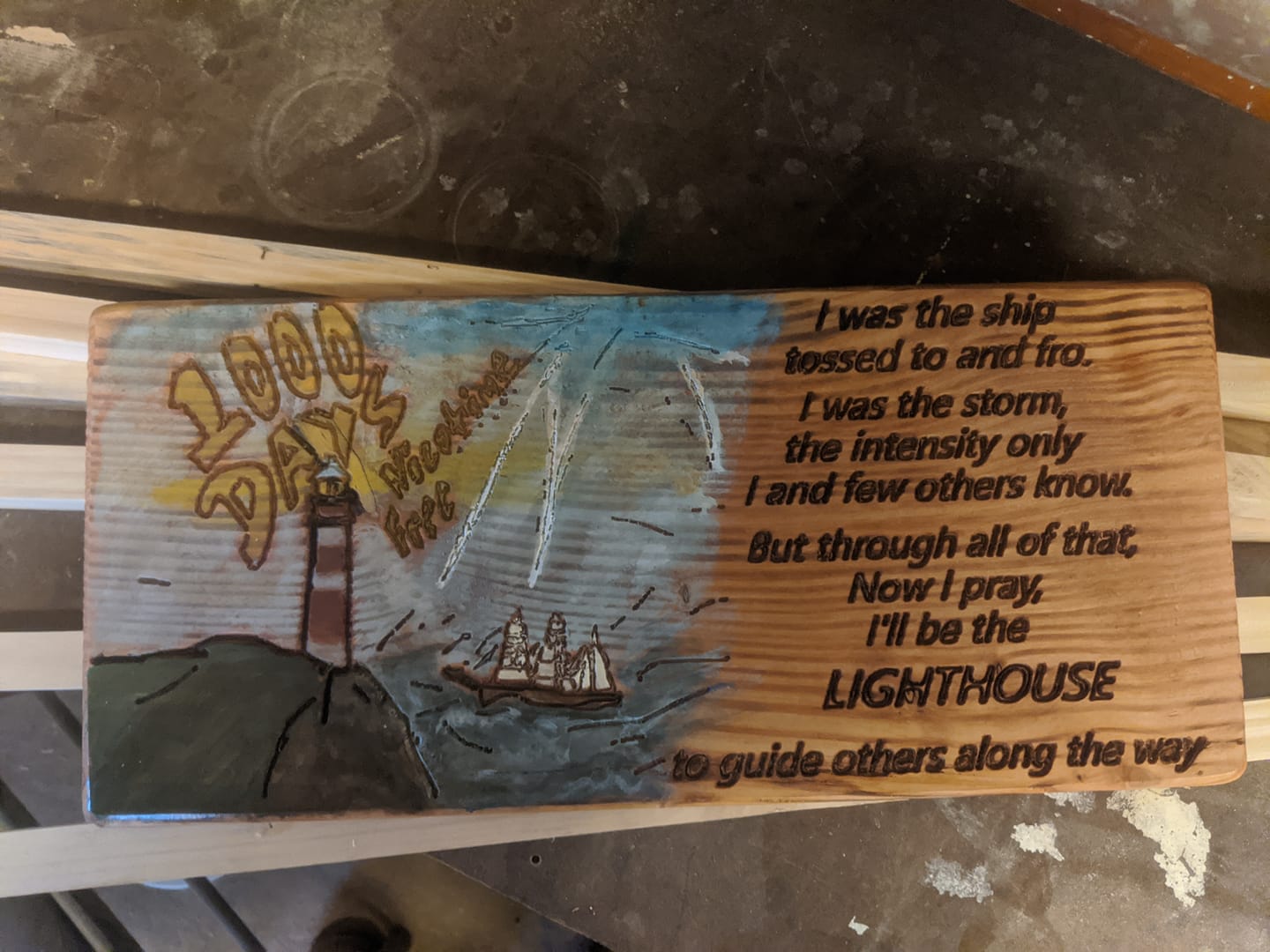 Do you have a photo you'd like added?
You can contact us, you can upload it directly to the site or post it to our Facebook page!