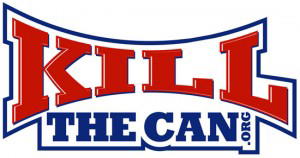 Hi, my name is Miles and I'm an addict. I started dipping snuff regularly at the tender age of 14. I had been mixing Levi & bubblegum for little league baseball games the prior two years but I probably wasn't really addicted at that time since I would only chew during baseball practice or games. At 14 years old, I was working after school on a farm/ranch feeding cows & horses, planting/harvesting watermelons and peanuts. Everyone used tobacco of some sort and one day I tried Copenhagen and instantly fell in love with it. You weren't a real cowboy unless you dipped or chewed…or at least that was the impression I got. I continued dipping for the next 20 years, even spending 10 of those years smoking and dipping. Nicotine really had a hold on me and I knew it. There was no denial, I just liked to dip so I didn't want to quit.
On March 7th, 2011, I decided to quit. I was tired of nicotine ruling my life. I was tired of running out and going to the store at that exact moment to get more. I was tired of buying three cans at a time and then buying more when my stash got down to that last can. I was tired of being inconvenienced. The sad thing is cancer (or the fear of it) was never a motivator to quit, although it is now a motivator for me to stay quit. It took spending some time on this website and being honest with myself to see the true reasons why I should have quit.
I wrote this recently in another post but it bears repeating because I think it applies to EVERYONE, not just me: Ingesting nicotine was the single most selfish thing I have ever done. To voluntarily consume carcinogens because it gave me a buzz or made me feel good was absolutely dumb. We forget how many lives we touch on a daily basis. My new goal is to stay quit today and try to be a positive influence to as many people as possible.
My story is no different than anyone else's. The tenets of this website absolutely work and all of the quitters here are proof of that. Accountability is the key. Get involved and put some skin in the game. Post roll early and daily – it's all about today. Put yourself out there. Be involved in someone else's quit. These things kept me quit, hell they KEEP me quit, everyday. I don't want to let anyone down. I will NEVER use nicotine again…hold me accountable and I'll return the favor.
100 days is a significant milestone but it is not the end of the road. I will always be an addict so TODAY I quit, and tomorrow will be here soon enough.
I have a few people to thank for helping me along the way – in no particular order. Chewie, BBJ, NOLAQ, Ready, TCope, Loot, Florida Luke, GMann, Scowick, Kdip, Clampy, Ryan, Klark, AMGDenney, American Nurse, Skoal Monster, Copehater, Cancrusher (happy 400 today), Syndrome, May 2011 shortbus crew, Cornwallace, trey.miller/gwshark, romandog. I know I missed some folks but all of you inspired me either through PM, chat, a post or just leading by example.
A special thanks to ALL my Legendary brothers from different mothers in June 2011 – You guys are all awesome in my book and I look forward to posting +1 tomorrow with each and every one of you.
NOTE: This piece written by KillTheCan.org forum member Miles