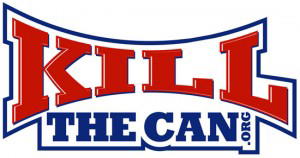 25 yrs of using are 100 days in the past. I have made it 100 days without. Am I cured? Hell no! I am an addict and my name is TJ.
I love tobacco. The smell is intoxicating. Yes I have quit for good but that bitch always has her perfume on and now I have the tools to stay strong and deny her the ability to pleasure me with her aroma and poisons.
Thanks to everyone here on KTC for their help and support. This is my second attempt at a HOF speech. The first one disappeared.
I am not gonna sit here and try to draw out a long speech, that ain't me. I am proud to be a member of this site and if it were not for its members I would be a dippen fool. I am still a fool just a better prepared quitten fool.
My many thanks go to N2, Baitbanjo, American Nurse, Luke, LOOT, Tatted quitter, Ricdiculous, Flash, Mattyc, and all who have helped me along the way. Many have helped and not even known it. You all have made it possible for me to quit.
Thanks, Yeah I know aint that good alot of rambling. So what kiss my ass and stay quit.
TJ
NOTE: This piece written by KillTheCan.org forum member nugget