The 9th annual PA Quit Meet was held from August 12th through August 14th in Phoenixville, PA. It was hosted by forum member boelker62 and his lovely wife (and honorary quitter Erin).  It marks the third time that over 100 YEARS of quit was represented at a single quit meet (47,401 days / 129.9 years). KillThecan.org forum members in attendance included:
Keddy, boelker62, Big Brother Jack, baitbanjo, SirDerek, Chewie, Scowick65, theo3wood, MonsterEMT, Bronc, rocketman, Lance from SD, kdip, wastepanel, quitspit, THansen2413, 30yrAddict, chrisTKE1982, Jeffro Dolfie, carlh2o, JGlav, ReWire, Chewrouski_Philly, Stranger999, walterwhite, DWEIRICK, spit cup, FranPro, greenspidy & ericfluck.
You can check out videos from the event here: Pennsylvania 2016 Meet – Videos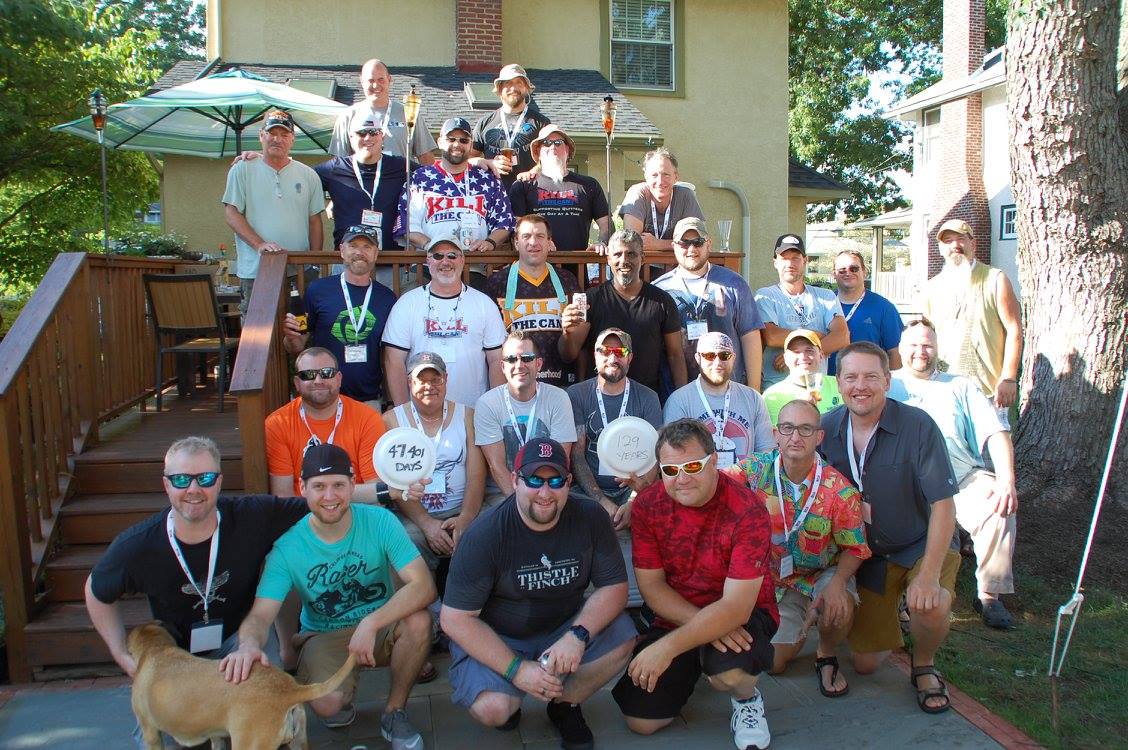 Do you have a picture from a quitter meet you'd like added?  Contact us, upload it or post it to the KillTheCan.org Facebook page.