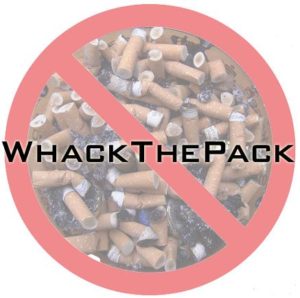 Welcome! There was a time long in the past where WhackThePack.com was its own website, with its own forum and Facebook page. For a variety of reasons which I won't bore you with, that's no longer the case.
I have migrated the content that used to live on WhackThePack.com over to KillTheCan.org in a category called… you guessed it… Whack The Pack.
The post below, which is being retained for posterity / historical context, was the first one I wrote on WTP. There will be a time in the future when the Whack The Pack site will be taken offline and redirected either to Facebook or the category here on KTC.
 – – – – – – – – – – – – – – – – – – – – – –
Welcome to the new (and quite soon improved) WhackThePack.com!  As you can see, we're in the process of making quite a few changes around these parts but rest assured they're all for the better.  In the coming days/weeks, we're going to begin building out the WTP site and blog to provide much needed resources for folks looking to quit smoking.
If you're already a member of our forums, welcome back!  Moving forward, they'll be found here: http://forum.whackthepack.com/
Thanks for your patience during this transition period.