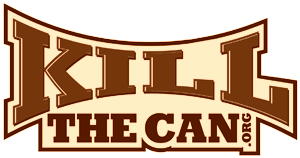 To you all, This speech may not be much But it is what it is.
Hello All, As you all know my name is Justin, I stumbled upon this site 100 days ago today!, When I Joined I had already had 1 day of quit but at the end of that day I foolishly caved and gave into the dip. I had some very good days in the beginning and i also had my bad days. When I first joined here I expected to never even be noticed, I was instantly taken under the wing by some very good people, And they stuck with me the first 100 days, They are still with me and I hope they continue to be with me for the rest of my quit. Now, As some of you may remember, When i was on day 8, I was in chat and i got jumped all over for saying "I got This". I won't mention names but i will mention this I PROVED YOU WRONG! Just as i told you I was going to do! But for everyone that was involved that day, I want to Thank you, You made my quit so super strong, I made it a point and still am going to continue to make it a point to prove you wrong. Just to name a few people that had the most to do with and helped me keep my quit, Samcat!!!, Rocketman, Sac, Healthy New Me, DennyX, Tazmed, Tsquared, DocSardonic, FloridaLuke, Hawkins, Itsme, Jimwot, Syndrome,Pouchgoaway And many many more, If i left your name out don't feel bad. I can't even begin to express how thankfull I am for each and every one of you! If it weren't for all of you guys i would prolly still be dipping. Those days are over, That book is closed and to never be re-opened. I would also like to Thank Chewie and all the other creators of this site,
To All of you I am so very Greatful!!! Thank you!
Justinblake2188
NOTE: This piece written by KillTheCan.org forum member Justinblake2188