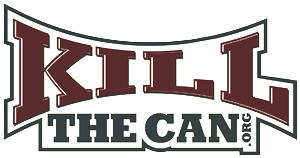 Well, I have reached the first of many milestones in my quit. I am not cured by any means; this is but a drop in the bucket of my quit. If you are reading this and you are thinking about quitting, stop thinking about it and just do it! You have no idea how much better it feels to be quit. It is a struggle for sure, but worth it so far.
I have been addicted to nicotine for over 25 years. I smoked a lot in the early years of my addiction, but chew was my first love. I haven't smoked a cigarette in well over a decade, but Copenhagen was always there. I wasn't a ninja dipper like many I have read about on KTC. I openly chewed around girls that I dated, including the 8 years I have been with my wife. I always recited this crap "It's part of who I am; you don't like it, GTFO!" What a bunch of bullshit!
I know that nic does nothing good for you. I have known that for several years. I said that a lot when I stopped back in 2012 for 9 months, but back then I didn't realize I was an addict just as bad as the heroin addict; maybe worse. Back then I thought I could have one more while out antelope hunting. That "one more" turned into "just til the trip is over" into "fuck! It has it's hooks back in me!" Looking back on that cave, I know it was planned all along. I knew my unit was scheduled to deploy to Afghanistan in less than a year. I rationalized the cave by saying that I would have caved when I deployed anyway. What a bunch of bullshit!
I know that it is not impossible to quit without KTC, but I don't think it hurts my quit. I have met some good dudes on here and will continue to post up for the foreseeable future. I may post roll for 20 more days or 20 more years; I'm not really looking ahead. I'm doing this ODAAT! I know that it will always be in the back of my head, but it does feel better each day that I'm free. This will be a constant struggle for all of us addicts; for the rest of our lives. There is no "just one more" anymore.
NOTE: This piece written by KillTheCan.org forum member HighTon