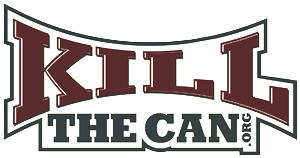 Always a next time. That phrase has appeared in every quit that I've begun, from age 17 until November 15, 2017. This 53-year-old quitter has tried many times. The longest I've lasted as a quitter is almost a year — the first 10 months of my 1991 marriage to my beautiful wife, Michelle. Our love for each other has endured longer than all my quits combined.
I'll punctuate the remainder of this HOF speech with reflections on my first and last (this being my last) quits.
Senior in college, just about engaged to Michelle, but I was in Upper Michigan (Houghton; I'm a yooper), and she was a senior at the University of Michigan. She did not need to know about my little Copenhagen habit. Sore throat one morning, with white dots (it was my first-ever bout with strep). Is cancer white? It is THIS time, I noted, despair creeping in. The emergency room was a three-mile walk, so off I went, hoofing it for 45 minutes figuring that there would be a biopsy, a phone call, consultation, and treatment. And if it was not throat cancer, I would never touch Copenhagen again. Or any tobacco.
Upon learning it was strep throat (one glance from the ER doc, a five-minute screening, and an Rx of amoxocillin), I floated back to my apartment on foot, thanking God all the way. I quit that 1991 day and never touched Copenhagen again.
Until 1992. We'd been married for ten months, and my first job out of college was stressful and required extremely narrow focus, the likes of which would cause me to renew an old friendship: Copenhagen. Oh, how I could focus with a chew in. Spitoon? Nah, I swallowed the poison, brown spit. I was smart this time, promising myself and Michelle that I would quit again when life became less stressful and didn't require such intense focus. Sound familiar? My quit brother MNxEngineer comes to mind at this point.
Scenarios similar to this one played out at least a dozen times between 1992 and November 11, 2017. My poison was either Copenhagen or two to three (simultaneous) 4-mg Commit lozenges. I always chose the no-accountability route when quitting because, in the unlikely event that I caved, nobody would be disappointed in me.
So what's different about this quit? Nothing, on November 15, 2017. The "peak craves" of Day 3 had not subsided by lunchtime of Day 4. I had an emergency supply of four Commit 4s in my back pocket for the unlikely event of my caving. I was at work and trying to focus. I dug out two Commits and rubbed them together all the way to the men's room. I would take a dump while enjoying a well-deserved nicotine buzz. Only four people knew about this quit, none of them Michelle. Only four disappointed friends. This would be easy.
My phone buzzed. It was a text. Brady. One of the four. "You got this!" he taunted me. I wished I had not told Brady about my quit. The two Commit were still in my fingers, white powder still floating to the floor from all the rubbing. I could put them in my mouth like I deserved after four days of nicotine-free heroics, or I could flush them and still "have this."
I flushed all four emergency Commits and prayed for some kind of resource to help me stay quit. I stumbled across KTC on Day 25 and signed up on Day 30. I didn't know about posting roll, but I got a PM from Natro, only about 25 miles away. We met for walleye fingers and a couple drinks in a town between our two towns. Natro explained WUPP. I've been WUPPing ever since.
Not even 50 days into my quit, a monkey wrench appeared: Table posting, instead of a list. WTF? I thought about leaving KTC ("Just Give Me a Reason" –Pink) and rewarding myself for way over a month of nicotine-free heroics. Three simultaneous Commits would be a fine reward. But another cool thing happened: MNxEngineer, my HTML-cracking quit buddy from KTC texted me to explain how easy posting roll would be from now on. He even provided screenshots. So I'm still WUPPing.
By naming Natro and MNx, I am thanking them. I would also like to thank my mighty fetching, never-an-ultimatum wife for not giving up on me. And my Lord and Savior Jesus Christ for securing my eternal salvation and, in the meantime, a resource for helping me stay quit.
Dale (TwinCitiesMN) in Maple Grove, MN
Day 100
</end HOF speech>
NOTE: This piece written by KillTheCan.org forum member TwinCitiesMN