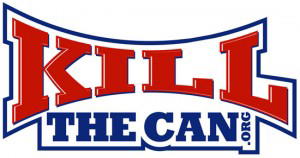 Residents of Massachusetts may be interested in a proposed class action settlement.  From the website here.
"In this lawsuit, Plaintiffs have alleged that U.S. Smokeless Tobacco and its affiliates ("Defendants") have violated the consumer-protection laws of Massachusetts by engaging in sales practices that made it possible for U.S. Smokeless Tobacco to monopolize the market for moist smokeless tobacco products. Defendants expressly deny that they have engaged in any wrongful or illegal sales practices or other conduct, and have asserted numerous defenses to Plaintiffs' claims."
Deadline for filing a claim is December 31, 2009 with the final approval hearing scheduled for October 29, 2009.
To be eligible you must have been:
"of the legal age to purchase tobacco and purchased US Smokeless Tobacco products in Massachusetts for personal use (and not for resale) between the dates of: January 1, 1990-May 21, 2009."
That said, the claim form does ask for your Mass driver's license number so it appears that's a prerequisite, but I didn't do a ton of digging.
Full details, dates, deadlines, claim request forms, etc. can be found here: www.massachusettssmokelesstobaccosettlement.com
Thanks to GxHxOxSxT for bringing to to our attention.