News
Smoking Daily E-Cigarettes Doubles Risk of Heart Attacks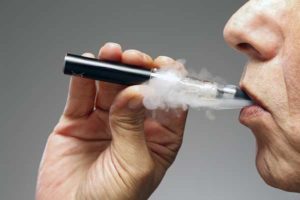 It's been quite some time since I've posted anything to WTP here but I ran across this article today and I had to share:
New research has revealed that e-cigarettes may be more dangerous than previously thought. To the point that it suggests daily use may DOUBLE the risk of a heart attack!
The large-scale study looked at data from National Health Interview Surveys of 69,725 people between 2014 and 2016. After looking at multiple risk factors (high blood pressure, diabetes and high cholesterol) researchers found that daily e-cigarette use was associated with significantly increased odds of having had a heart attack. Smoking traditional cigarettes daily was associated with nearly three times the risk.
And get this… Using both together (vaping and traditional cigarettes) everyday leads to five times the risk of heart attack compared to non-smokers.
Read the original article here:
www.msn.com/en-us/health/medical/smoking-daily-e-cigarettes-doubles-risk-of-heart-attacks-warns-new-research/ar-BBJEYHX