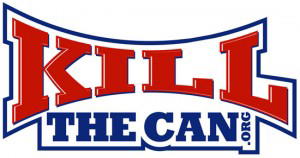 Wow can't believe it's already been 100 days since my last pinch of Copenhagen between my cheek gums! This is actually my 3rd attempt to quit this bad habit I was introduced to when, I was about 11 years old in my Grandparents Mobile Park in Homosassa FL. By a Snow Bird that dipped Skoal Bandits. Then it went to Red Man! My 7th Grade Year I was introduced to Copenhagen Snuff. The nic was my best friend at that point we did everything together, until I got married to my Beautiful Wife, Kari in 1997. She couldn't stand my best friend! So I quit when our 1st son Jacob was born in 1999. Didn't last long before taking just one dip from a friend that was visiting, I went bought a can and started closet dipping! That went on at least 4 years before, I slipped and left a can in my jacket pocket! That didn't go over well! 2003 my second son Seth was born. In 2004 we moved to Jefferson, GA still dipping on and off. Tried Chanix in 2008 did one cycle and was off nic again! 2012 my 17yr old son that i didn't know of until he was 13yrs old, was killed in a car wreck in Decatur TN. Then here came my Best Freind nic to the rescue! Started closet dipping again. That was a very hard time in my life, but with God, my wife, and 2 boys we made it. Then in 2014 I was working out town received a call from my wife that she found a can of Copenhagen in Jacobs book bag. So now I'm thinking great I just introduced my son to my nic friend. Kari was really putting pressure on me to quit now since she works in the dental field, and maybe my son would follow. So on 12/10/17 I was due to be out of town in Blue Springs, Missouri for a week so I picked that to be my quit date. And here we are today at 100 thanks to the support of my wife Kari, family And Ktc March support group. Special thanks to Brad and the PA Dipper for the daily checkins and jokes.
Forgot to mention my Son Jacob did quit dipping in January but my wife informed me tonight he caved on Saturday.
If I've learned anything through all this it's. 1. You have to quit for you. 2. Set a quit date. 3. Put a plan in action.
Fail to Plan, Plan to Fail! A.L
Times of Trouble produce Perseverance, and Perseverance – Character, and Character , Hope!
GOD BLESS!
Jackalope
NOTE: This piece written by KillTheCan.org forum member Jack-Miller