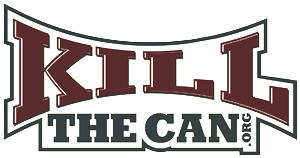 Well Guys..here I go with my speech again..I submitted it before and it got lost in the red tape!!
As everyone is aware..I fell upon this site by the grace of the woman in my life, Liz..She has been my backbone thru so much in my life and seen me go thru a lot of traumatic experiences..and she is the one that sat in her office at work and found KTC for me…Of course, like a lot of women, all they see is us chewing and really don't understand what the withdrawals are..And that is where you guys came in..Now I will begin to tell you guys how grateful I am to be here..
….The first time i logged on to the site, I was encountered with some good guys and some harsh ones..some told me to throw the can out or take a hike..some PM'd me and talked me through it, and that's where it all happened. My life hasn't been easy..On May 18th of 1986, i lost my Mom to Cancer..she was 45 yrs old..On February 16th of 1995, I lost my Dad to Cancer..he was my best friend..I miss them both so much..This year during my quit..i lost my sister Lynn to Cancer, and that was horrible..I thought I was gonna cave, and I didn't because of this site and the guys on here..I wanna thank a few guys in particular..
….Kdip..BOY OH BOY!!! What an amazing guy..you have been there for me through every step of this quit..you were here every time i needed to talk..by text,phone, or site..you were my man when i needed you..never once did you not answer my calls..Thank You so much..you always have a place to stay here in the Big Apple..
….Pista..Yikes..you and I started off on a rocky path, but we both sucked it up and became close and I really appreciate all of your help through this too..as for a place for you to stay while in NYC..Well..I know of a few cheap, crackhead Hotels that will suit you just fine..LOL..Only kidding bro..I have a room for ya..Thanks Bro
….JStreet..You country ass fucker..you and your trailer were there for me every fucking day..you talked to me at all hours and posted for me when I needed someone to post..and I thank you for that..
….Greg5280..a wonder to our group..you really are a great guy..you make sure everyday that all of the group is up to date on posting and you go after them if they don't post..you take time out of your day to ensure that we are all there, and I appreciate it for myself, as well as others who don't express it to you.
….Colton..you little fucker..remember the first time we met..i was there for you and we went through everyday together..keep your head up kid..you made it.
….Hal..thank you also..even though we havent talked in awhile..you were there for me from the beginning
….and to the rest of my guys..Aug,Dan Roberts,Doug,Dr Bruce,Snowboardem,Jpcrew,Rawalden,..I couldn't have done it without your help too…
And the best news of this quit is..We are having a baby!!!
NOTE: This piece written by KillTheCan.org forum member yankees1