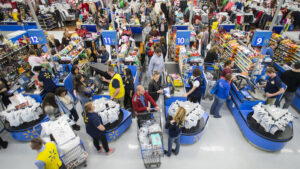 Many people find that when they quit they not only miss the nicotine flowing through their veins, but they also miss having something in their mouth.  This oral fixation can be combated by chewing gum, sunflower seeds, nicotine free chew, pencils, etc.  KillTheCan.org has a listing of smokeless alternatives for those that aren't sure what they're looking for.  In addition to that list of products, we also maintain an ingredients list and reviews for those that are interested.
Some of these products are available on the web only, but others are available in many stores across the country.
We'd like to compile a list of stores that sell these products and we need your help!
When you run across these products in a store in your area, PLEASE let us know.  We'll put the list together and add it to KillTheCan.org.  Here's what we're looking for:
Store Name
Store Address (or at least city)
Store Phone (if possible)
This listing will really help quitters looking to find these products.
There are a number of ways that you can let us know what you find.  You can reply here, post on our Facebook page, respond to us via Twitter or you can contact us through the site.
Thank you in advance!